In order to publish your event online, your checklist must be complete. If you do not complete your checklist then you will still be able to create the events, but you would not be able to publish them to your site. They will show as restricted.
Log into your account and select the 'Programming' module on the left of your screen.
Now select 'USTA Tennis 101' under the Junior or Adult section: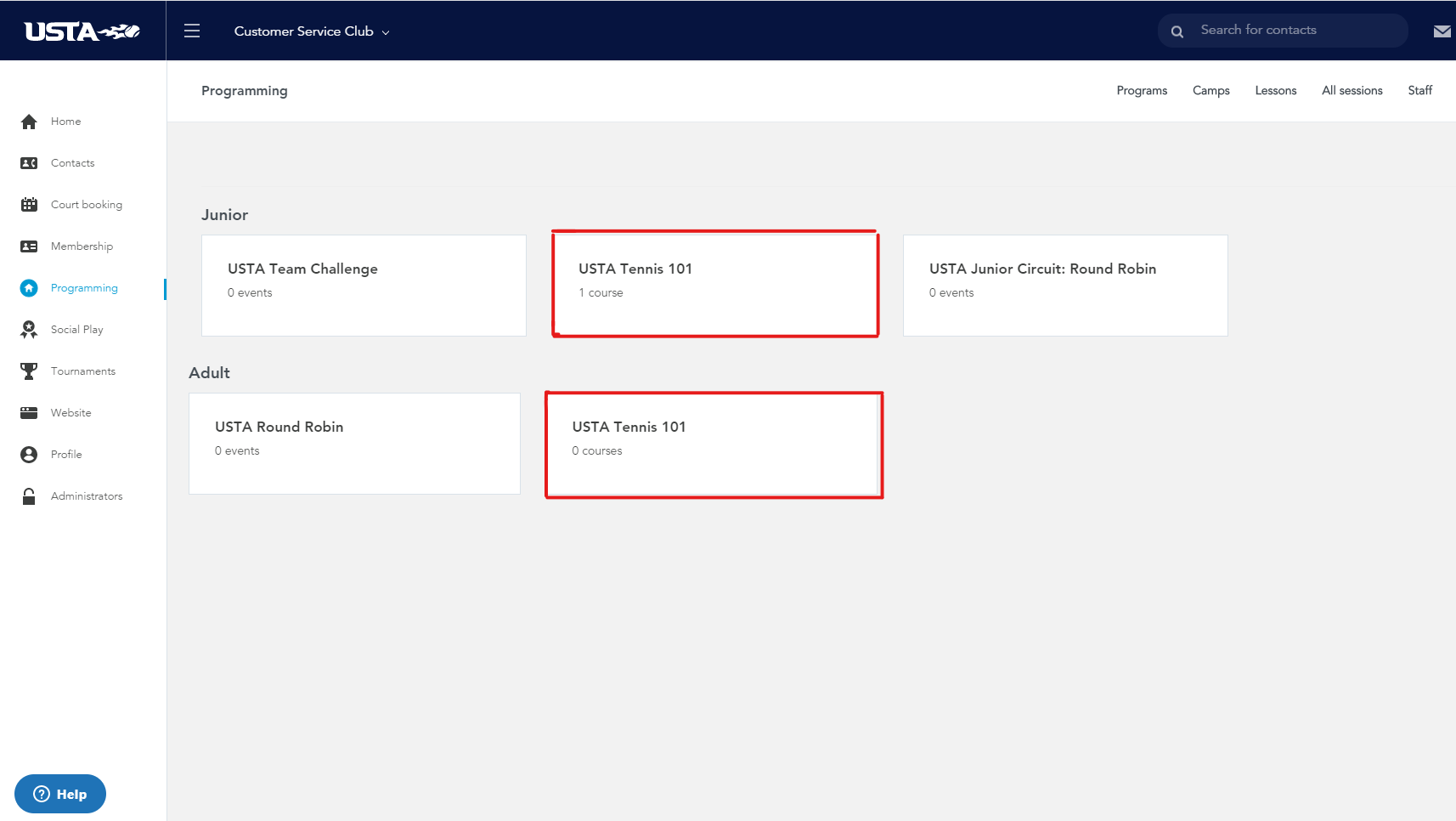 View and accept the terms and conditions.

Click on View Terms to the right side.
Read terms and click Close.

Set up your Stripe account, the exception to this is if you are running free events, then Stripe is not required to be connected. NOTE: If Stripe is already connected, you will see a check mark for this step in your checklist.
Create a coaching team. NOTE: If a coaching team is already created, you will see a check mark for this step in your checklist.
Watch each Course Video. The course videos will need to be watched in full to complete the checklist. Once you have watched the video, you may need to refresh your page for the checklist to be updated. Please note the video is 30 minutes in length.
Once your club checklist is 100% complete then you will be able to create and publish the event online.