You can change the email address on your USTA account from your profile. The email address must be unique to your account otherwise the system will detect a duplicate. To change the email address, please follow the steps below.
Log in to usta.com.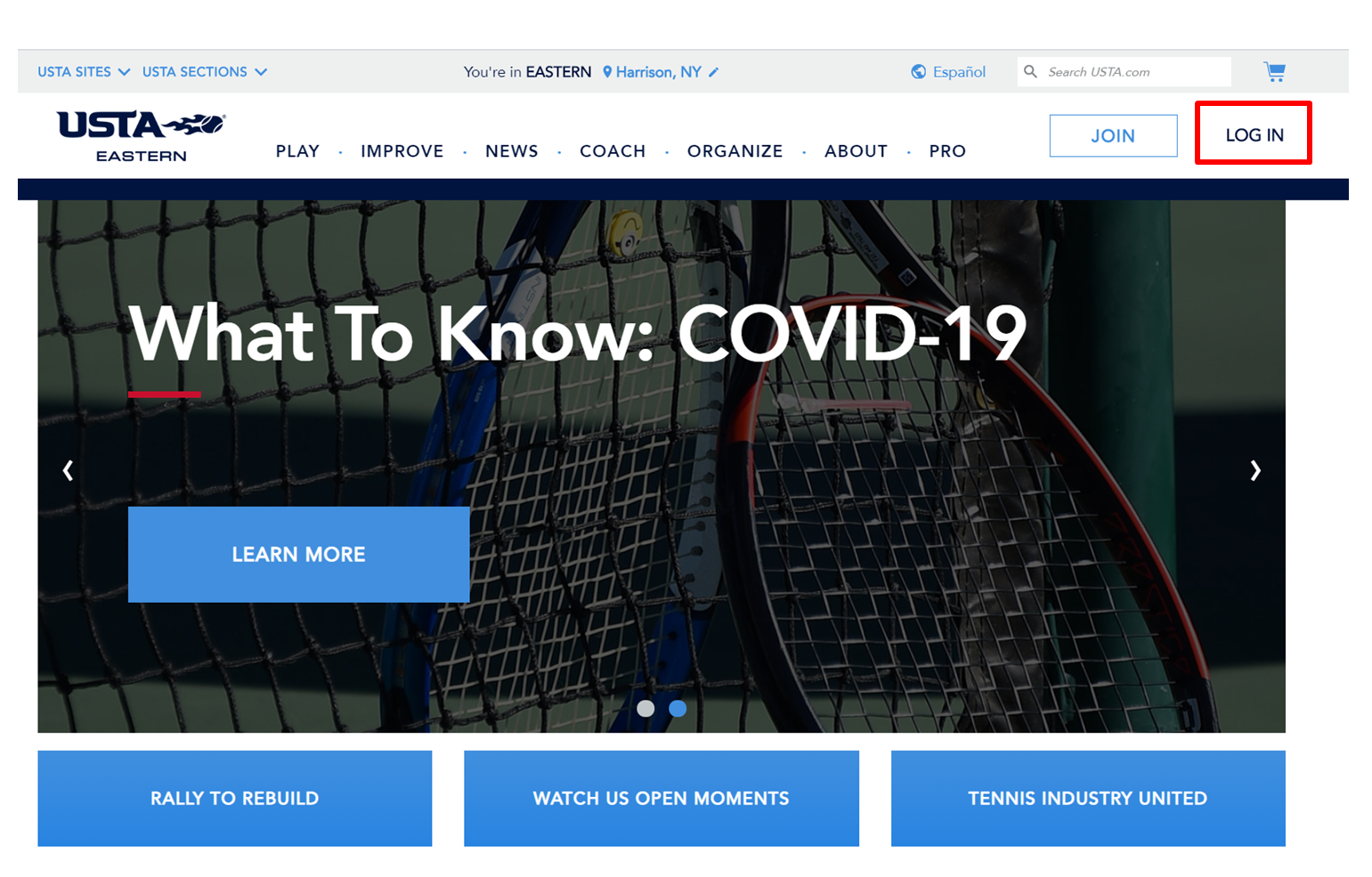 Enter the current email address and password on your USTA account.
Click Sign in.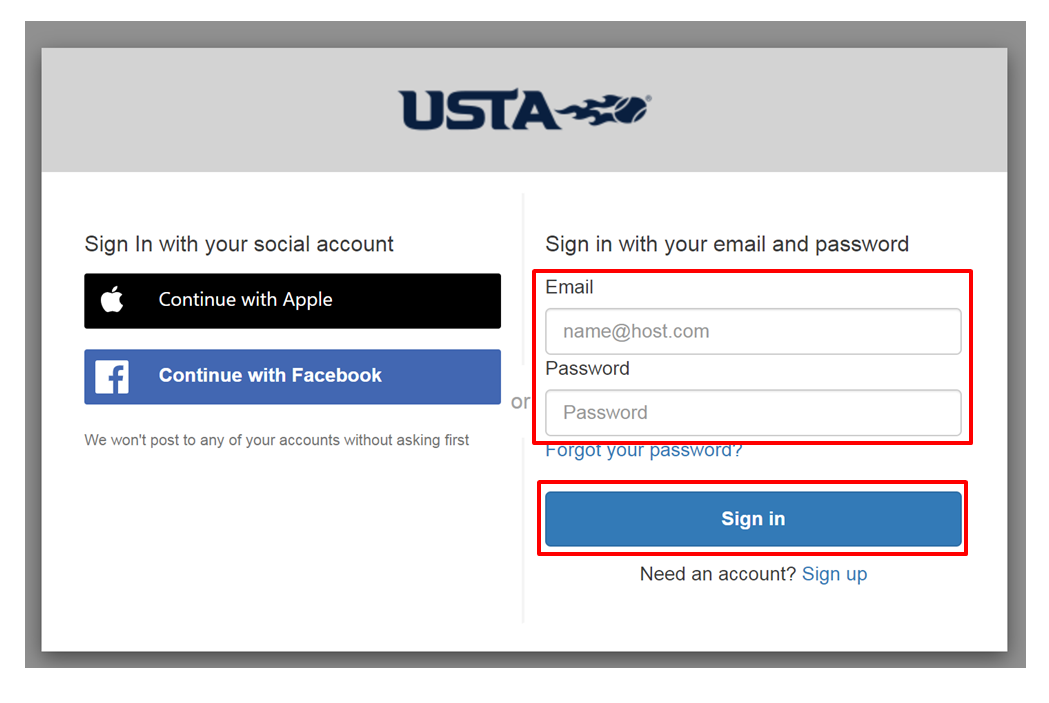 Select the My Account icon in the top right corner.
Click Profile from the drop-down menu.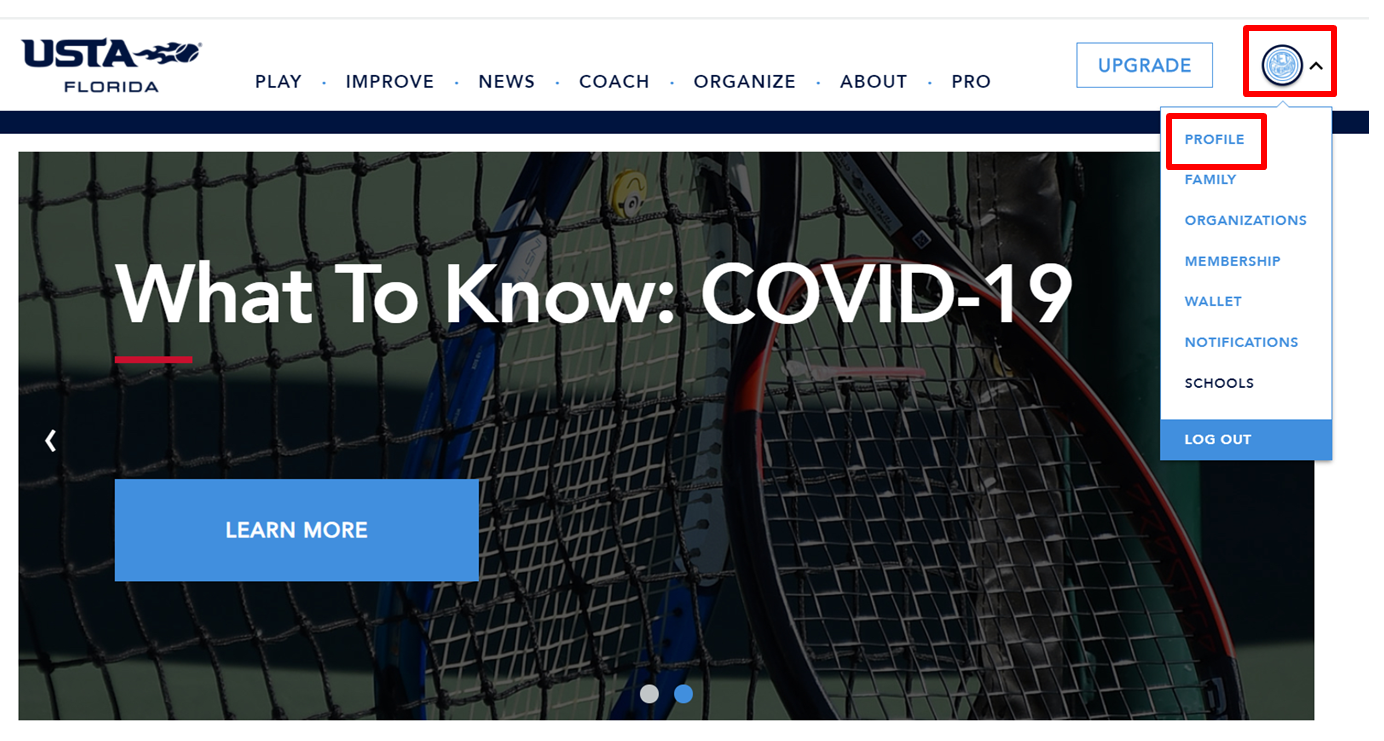 Scroll down to the Security and Login section of the page.
Enter the new email address you would like on your USTA account. This will be the email address you use to sign in with and where you will receive all USTA correspondence.
Click Update.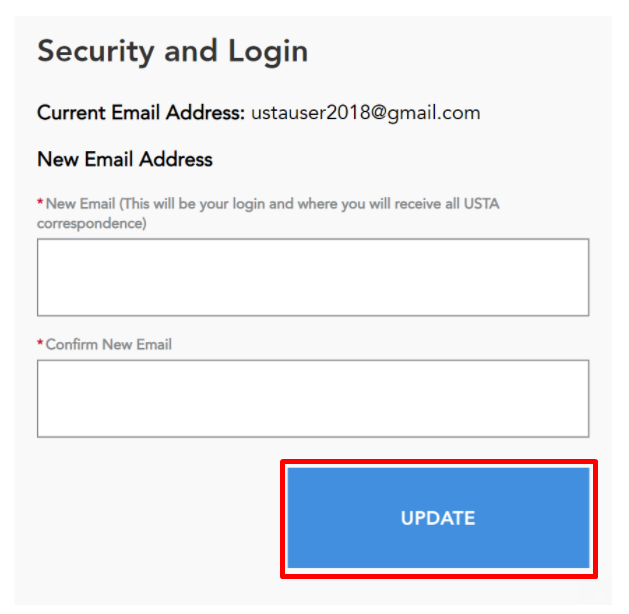 Then you will be prompted to sign in with the new email address.