Tournament Directors and Administrators using Serve Tennis can refund the players directly within Serve Tennis. Refunds are at the discretion of the tournament administrator. It is recommended to clearly state the refund rules for your tournament on your tournament webpage. Be sure to include that transaction fees are non-refundable. You can use this calculator to work out how much the transaction fees are for your tournament.

Important: Refunds processed through Serve Tennis are partial refunds. Stripe fees, USTA fees, and head tax are non- refundable. If you need to refund the full amount for a tournament registration, this must be done offline. During the refund process, you will be informed of the total amount being refunded.
How to Process a Refund for Tournaments


How to Process a Refund for Tournaments
You are able to refund individual players. However you will refund the payment in FULL, so if they are signed up for Singles and Doubles, you will be refunding for both events. At present you can not refund for just one event.
Click the Tournament module within the admin area.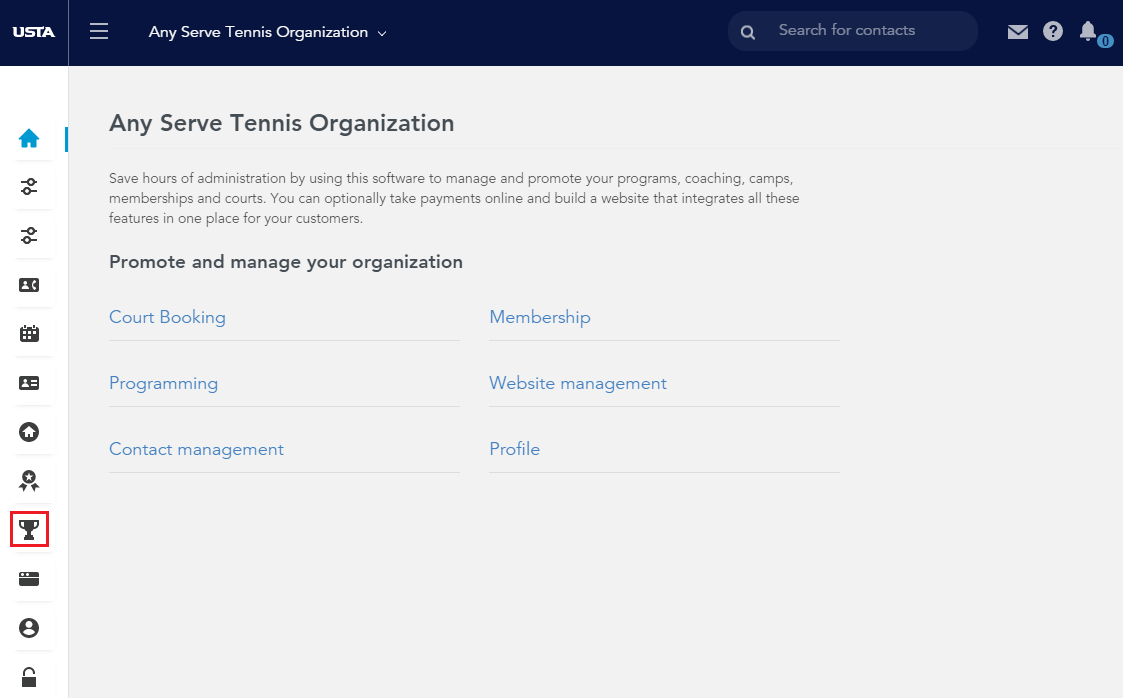 Select the tournament you would like to manage.




Click Payments on the top menu of the tournament.

Find the player who you wish to refund.

Please note: A 'basket payment'

refers to one transactional payment. i.e. the payment includes 1 or more payments at the same time. This may happen when they enter more than 1 event or the parent is paying for more than one child.

'Additional Basket Payment' is when a second charge has been made, for example, they were added to another event after player selections were made.



If there was one charge in the basket, click Refund, If the are multiple charges in the same basket, ie. siblings, click on Details.

If you need to refund more than one player, select the player or players by clicking in the box next to their name and then click refund. An overlay confirmation box will appear, click refund again.

In the example below, we are refunding both players. If you only want to refund one, then only select one.

You will get a confirmation overlay once completed. The refund will then be reflected in the paid status of the Players tab.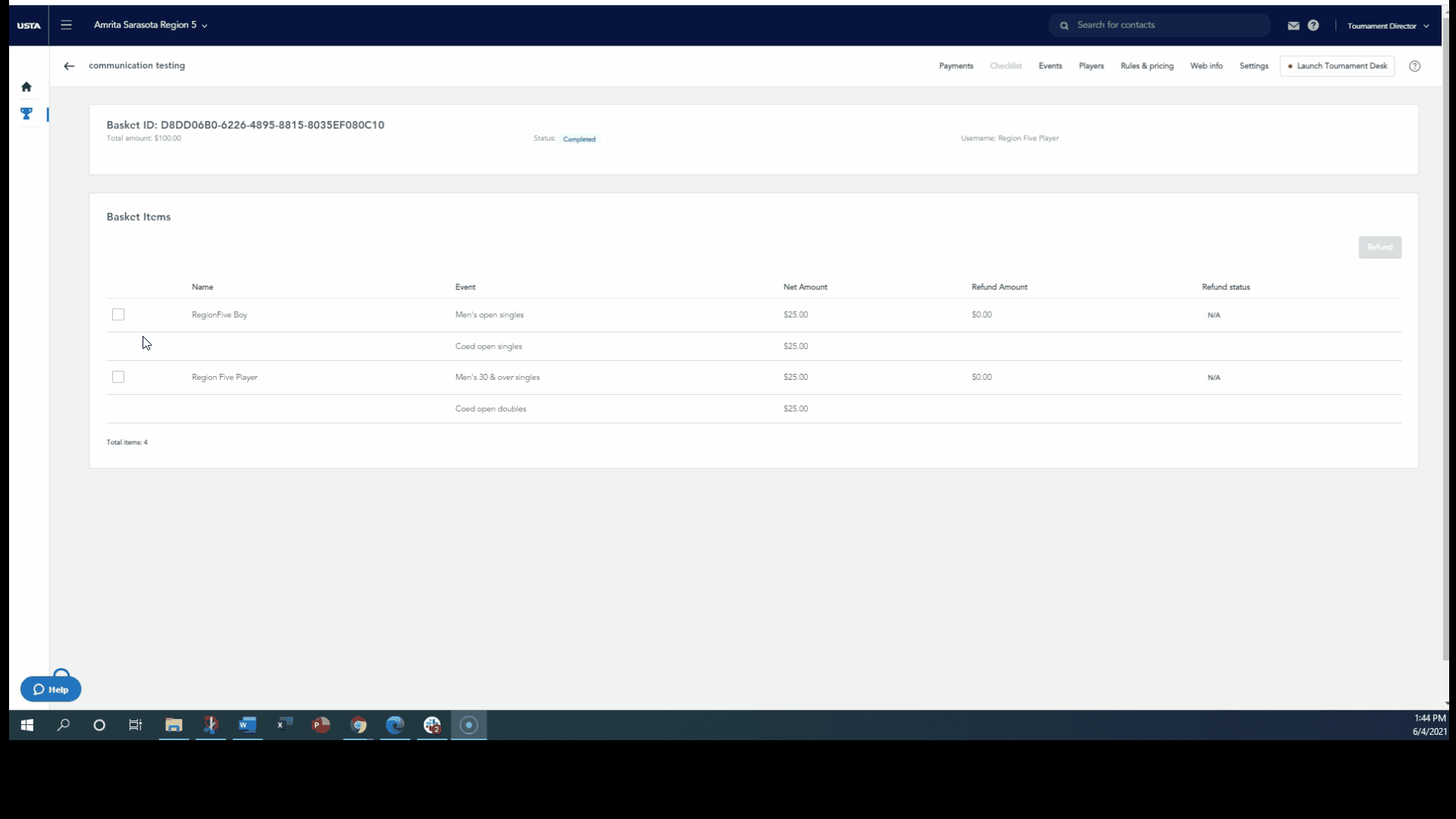 Refund FAQs

Q: Can I refund after I have paid out to my account?
A: Yes, you will be able to refund the player, Stripe will make the transfer to the players account and the Stripe Express account will show a negative amount. Stripe will then try and collect from the bank account that made the last payout. If unsuccessful, Stipe may implement restrictions on the Stripe Express account.

Q: Why is the refund not the full amount?
A: Whilst refunding in Serve Tennis via Stripe does not incur a fee, the initial transaction fees are still charged. So these are retained. Head Tax (if applied) are also still charged as this goes to the section. If the player has been charged as an error by the tournament director/admin, then we may be able to assist with refunding the head tax. You will need to reach out to the tournament director who can reach out to their section and be reviewed on a case by case basis. However, if the player cancels/ withdraws after player selections they will have to pay the transaction fee and head tax. It is at the discretion of the tournament director whether they refund or not.

Q: How long do refunds take?
A: Refunds can take between 2-10 days, most likely less than 5 days, but each bank can process the refund from Stripe differently. If they have not received a) an email confirming the refund b) the money in their account after 10 days please contact customer care. Where we can investigate further.


Q: A player registered for 2 events, can I refund for only one?
A: This is coming soon! Currently, you cannot refund for only one event in the system. If you need to refund just one event, you will need to process the refund offline.