Intro
As the National Governing Body for the sport of tennis, the United States Tennis Association ("USTA") is subject to certain federal requirements with respect to training and policies that relate to the prevention of abuse in sport. The U.S. Center for SafeSport (the "Center") is an independent organization designated by federal law as the entity to offer such training and develop policies and procedures.
The Center is requiring that individuals 18 years of age and older who have regular contact with minor athletes- including as teammates - complete the Center's training. The training is 90 minutes in length and educates on the prevention of emotional, physical, and sexual abuse of athletes. Additional information about the training can be found at: https://safesport.org/training. The course is FREE.
All Junior Team Tennis athletes who are 18 years old or who will be turning 18 during the season, must complete the SafeSport training prior to joining the team. It is the responsibility of everyone in tennis — especially the adults — to ensure minor athletes get to participate in the sport free from bullying, hazing, sexual misconduct, or any form of emotional or physical abuse.
Below are the instructions to access the training. We appreciate you completing this process and wish you the best of luck on your Junior Team Tennis season.
Questions
If you have questions about the SafeSport Training or need assistance completing it, please contact safeplay@usta.com.
For all other questions, please click the blue Help button in the bottom left corner of the page to chat with the Customer Care team.
JTT SafeSport Instructions
If you are currently 17 years old, please email safeplay@usta.com for the parental consent form before following these instructions.
Players who are 18 years old, may continue with the steps below.

Sign in to your USTA Account. Your TennisLink and USTA.com credentials are the same.

Choose one of the sign in options, input your credentials, and sign in.
If you've forgotten your USTA Account password, click here for instructions.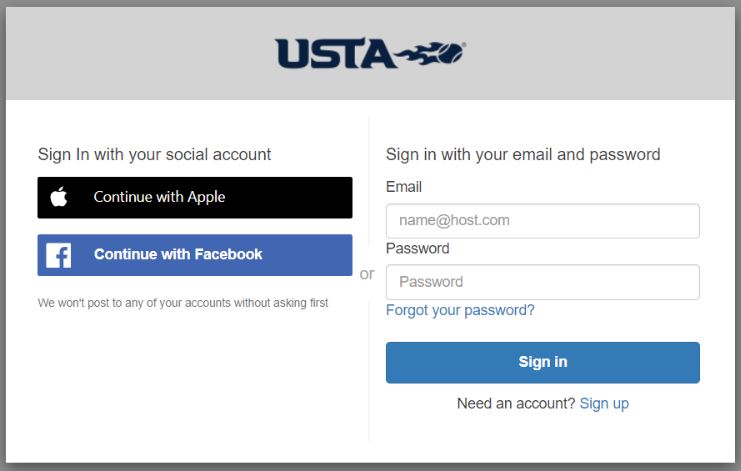 Part 1: Complete the Personal Information.

You do not need to complete any other fields on the page.

Click Next.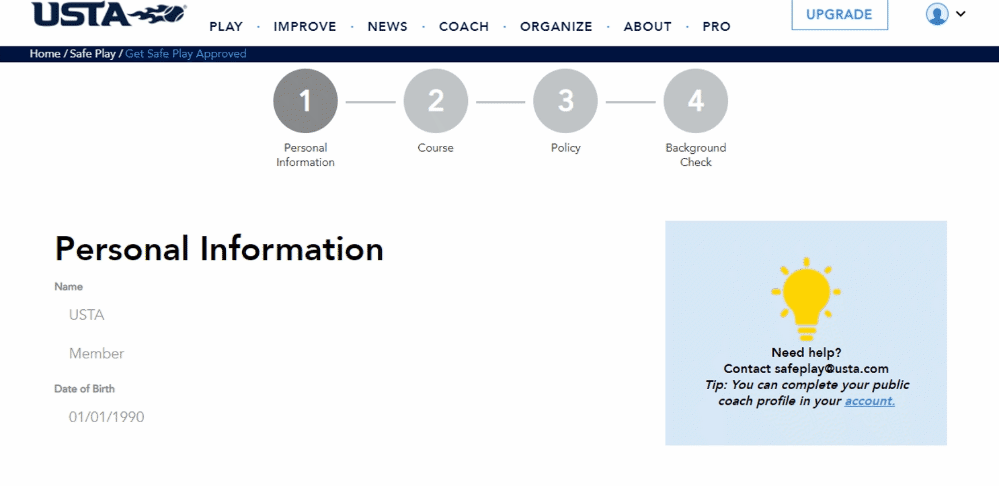 Part 2: Complete the SafeSport Training Course.

Review the SafeSport Training information, then click LAUNCH Training near the bottom of the page. This will open a new tab.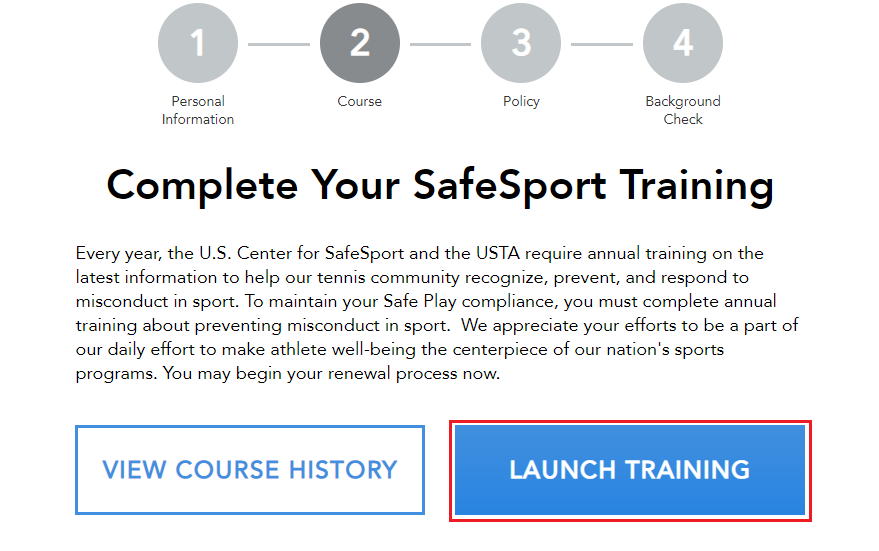 After you've clicked Launch Course, continue the process from the new tab.

Review and accept the SafeSport Terms and Conditions, then click CONTINUE.

You may experience a 60 second delay while the system prepares your SafeSport Training for the first time.

Continue through the courses to complete the training.

You can download your certificate after the training has been completed. For steps on how to download your certificate, click here.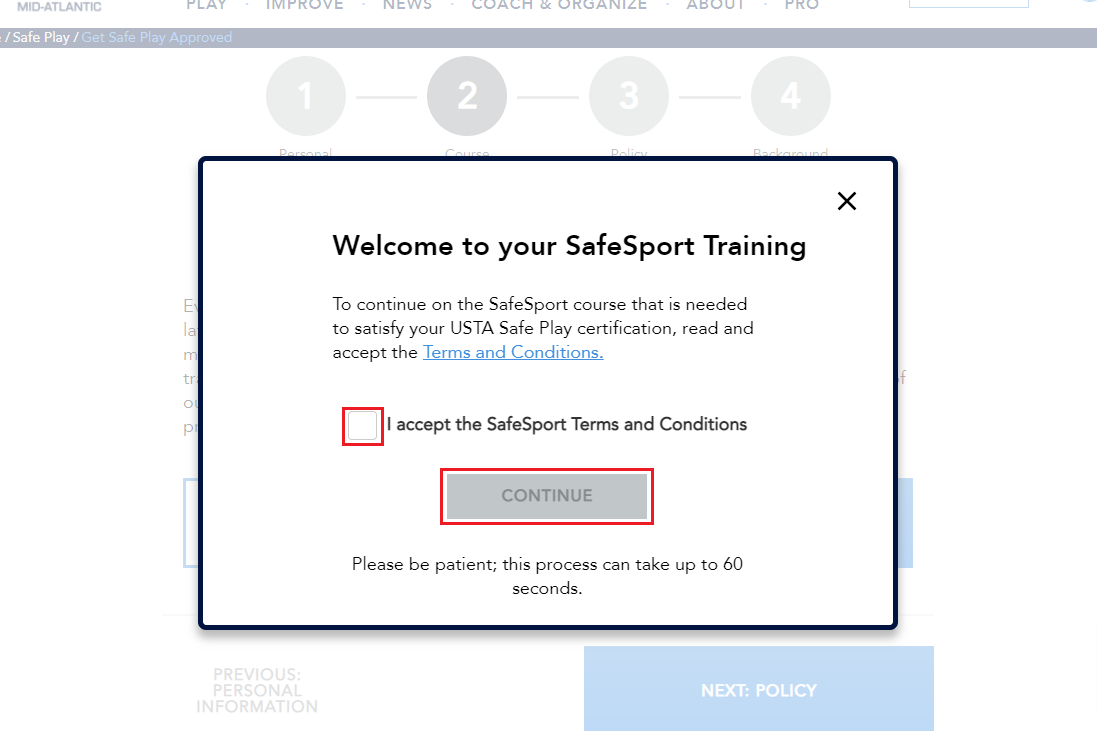 In the future, if you want to be a Tennis Provider, such as a coach or official, you can log into your USTA account on www.usta.com/safeplay and complete the full Safe Play process!