You can now enable group bookings. If you would like your users to be able to book for themselves and also guests then you will need to activate this feature from within your court booking settings.
Firstly, select the 'Court Booking' module from with the admin area. The select 'Settings' and 'Manage Basic Settings'.

Now scroll down to Group booking and turn the toggle on so it is blue.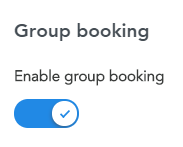 Ensure that you scroll down and select 'Save settings' do not exit your screen without doing this.
You can now update your court booking schedules for any group bookings.
Select 'Manage Schedules' from within your court booking settings.
Within your rule-set there are now additional fields where you can enter the cost.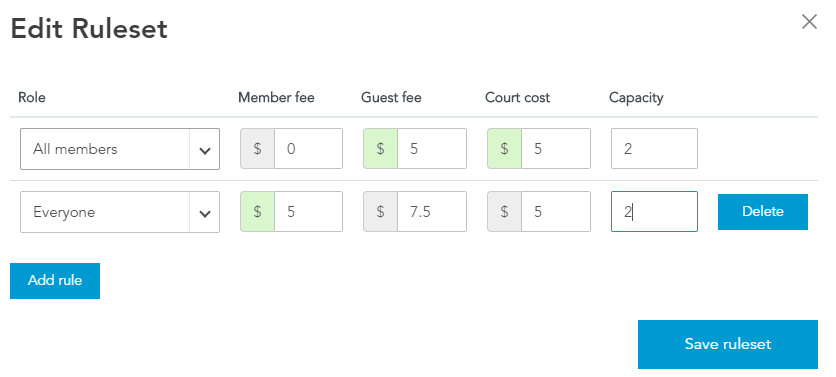 You can enter a cost for the user who is making the booking (member / non-member) then the guest fee will be for the additional player they add when making the booking. You can also include a court cost for the booking and enter a maximum capacity for the reservation.