Within the USTA Tennis App, parents and players can manage their connections with coaches. Although you can connect with more than one coach, only one can be designated as primary. By default, the first coach you connect with is designated as your primary coach.
Your primary coach connection has the ability to share practice activities, skill badges, constructive feedback, and provide skill assessments. Coaches who are not designated as primary have limitations in the app.
How to Connect with a Coach
The coach functionality can only be accessed from a child's account. Adults who are linked to a child's account can Switch Players in the USTA Tennis App and then connect with a coach.
Open the USTA Tennis App.

Open the app on your mobile device.
Click SIGN IN.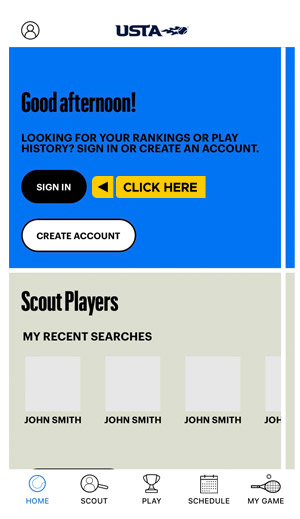 Sign in to your USTA Account.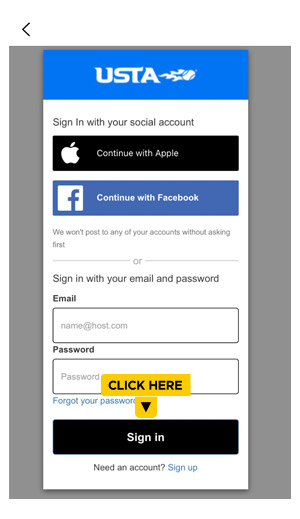 Access the My Game tab.

Tap VIEW within Coach Connections.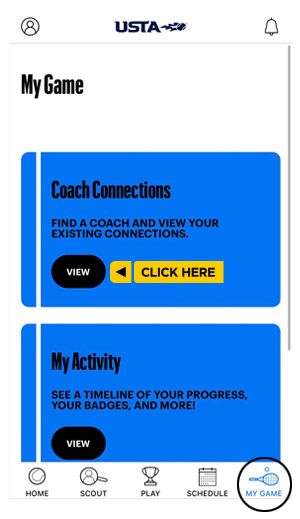 Connections.

Tap CONNECT TO A COACH to start the process.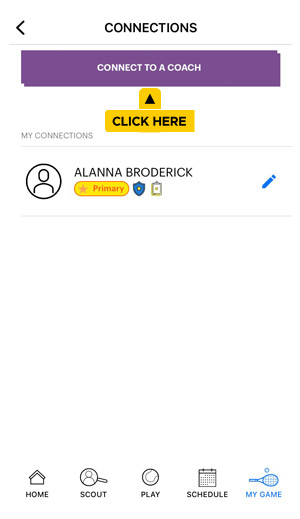 Find a coach.

Search for a coach by first and last name or USTA Number. Coaches can share their USTA Number with parents and players.

Input the information and tap SEARCH.

Select the coach and a request will be sent to connect.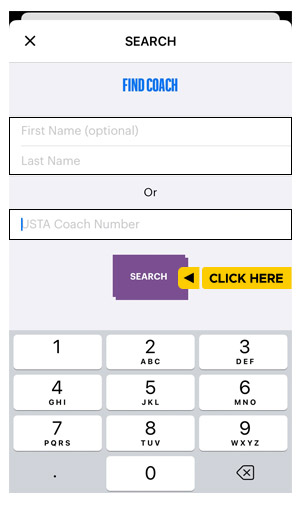 My Connections.

Once the coach accepts the request, the connection will display for you and the coach.

The first connected coach is automatically designated as the primary connection. If you would like to adjust your primary coach, please click here.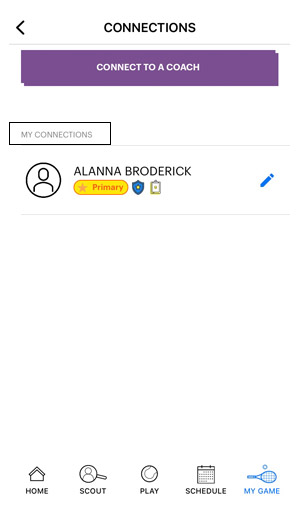 Manage Your Primary Coach
Adjust your primary coach.

Players can connect to multiple coaches at a time, but only one coach can be listed as primary.

To update the primary coach, tap the EDIT button.

Tap MAKE PRIMARY.

Changes are reflected in the My Connections

.