An adult account can be linked to more than one junior account. In the USTA Tennis App, the adult account has the ability to switch among their linked junior accounts. If there are no linked accounts, the option to switch players won't be available.
The feature to switch between linked accounts allows the adult to view information such as PlayTracker progress, Results, Rankings, Progress Reports, and more for their junior player. Click here for information to link accounts on usta.com.
If you're using an Android device, click here for instructions to switch players in the Net Generation App. Otherwise, please follow the instructions below for Apple.
How to Switch Players
Open the USTA Tennis App.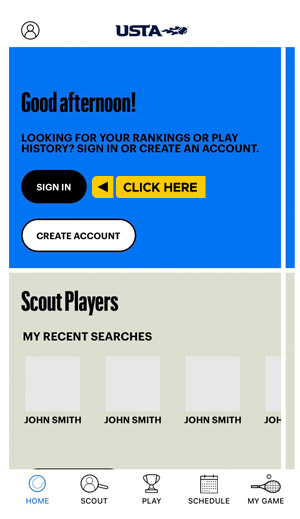 Sign in to your USTA Account.

Choose one of the sign-in options, input your credentials, and sign in.
If you've forgotten your USTA Account password, click here for instructions.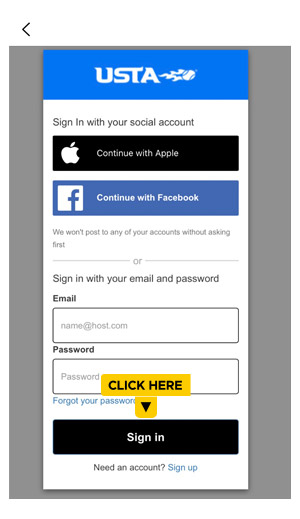 Access your profile.

Tap the PROFILE icon in the upper-left corner.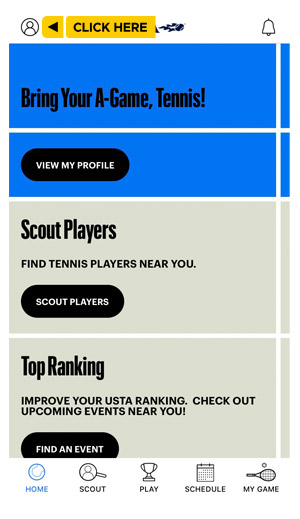 Switch accounts.

From the account section of the profile, tap SWITCH ACCOUNTS.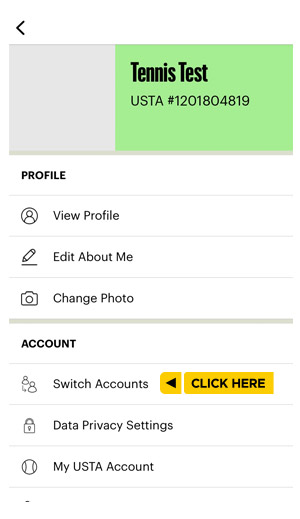 Select the junior player.

Any linked accounts will be available for selection.
Tap on a player's name to switch accounts.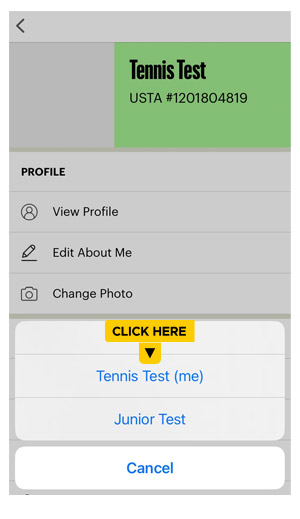 View the junior's account.

Now you can view the information within the app.