Finding badges in the USTA Tennis app is simple! To learn more, follow the steps below.
How to find Badges in the USTA Tennis App
Open the USTA Tennis App.

Open the app on your mobile device.
Click SIGN IN.
Sign in to your USTA Account.

Choose one of the sign-in options, input your credentials, and sign in.
If you've forgotten your USTA Account password, click here for instructions.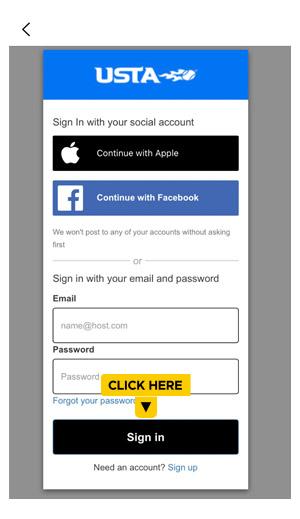 Access the My Game tab.

Tap the My Game button.

Tap VIEW on the My Game screen.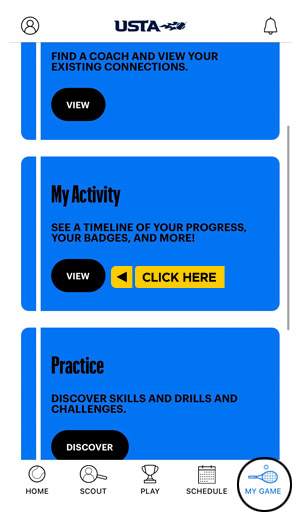 View the Activity Page.

By default, you will see the

Activity tab. This is where you can see a timeline of your progress.

Tap BADGES to see the badges assigned by your Coach as shown below.