PlayTracker points are awarded for playing in specific Red/Orange/Green ball events. These points reflect a junior player's growth as they gain skills and expertise by playing these events.
PlayTracker points are also used to promote a player to different competition levels. If you would like to learn more about PlayTracker, please refer to the PlayTracker FAQs or follow the steps below to view progress.
How to View PlayTracker Progress in the USTA Tennis App
To view a junior player's PlayTracker progress your accounts must be linked. Linked accounts have the ability to Switch Accounts. Please follow the steps below which explain how to switch accounts and then view PlayTracker progress.
If your accounts aren't linked, please follow these instructions to be completed on usta.com.
Open the USTA Tennis App.

Open the app on your mobile device.
Click SIGN IN.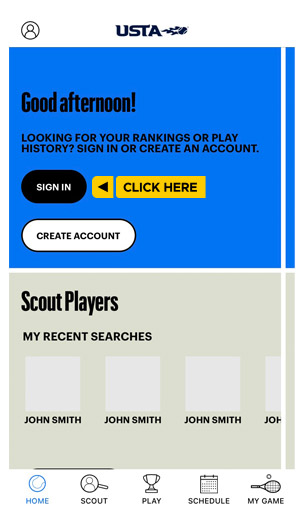 Sign in to your USTA Account.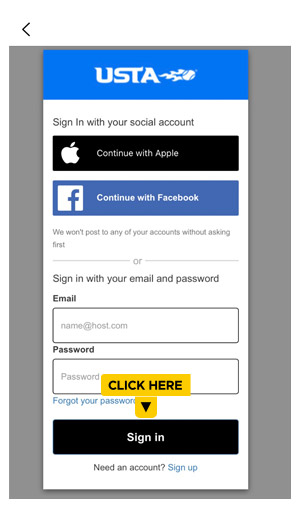 Access the Account Options.

Tap the user icon in the upper-left corner.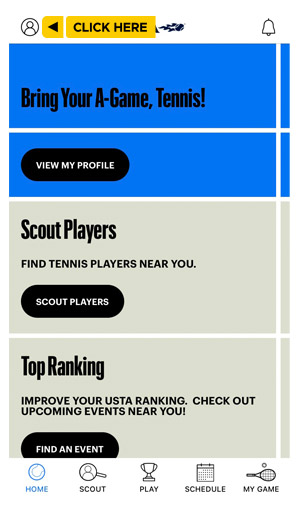 Switch accounts.

From the account section of the profile, tap SWITCH ACCOUNTS.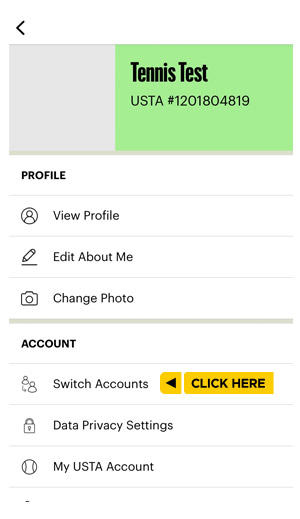 Select the junior player.

Any linked accounts will be available for selection.
Tap on a player's name to switch accounts.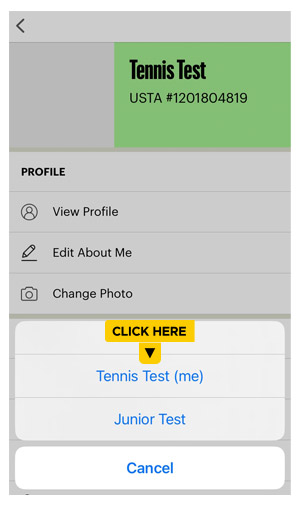 View progress in PlayTracker.

Go to the Home tab.

Scroll down to Net Generation PlayTracker to view progress.

PlayTracker Points are awarded by Ball Color with a detailed points history. To understand how the PlayTracker points are awarded, and to learn more about PlayTracker, please refer

PlayTracker FAQs

article.