Your Programming module allows you to create standalone classes within your programs.
Step 1: From the Programming module , click on 'Programs' in the right-hand corner.
Step 2: Select a course category in the boxes or select add a new category

Step 3: You will receive three program choices, select Single Session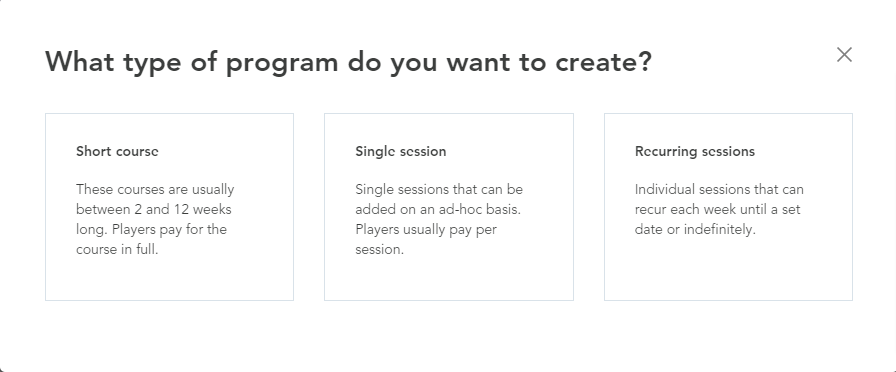 Fill in the program defaults. You can pick a minimum and maximum age as well as skill level. You also have the option to add a Lead Coach as well as other coaches in the Coaching Team. You can also add a Member discount. Then save your program.
You will now see the session summary, this is the screen where the participants will be listed once they have booked onto the session.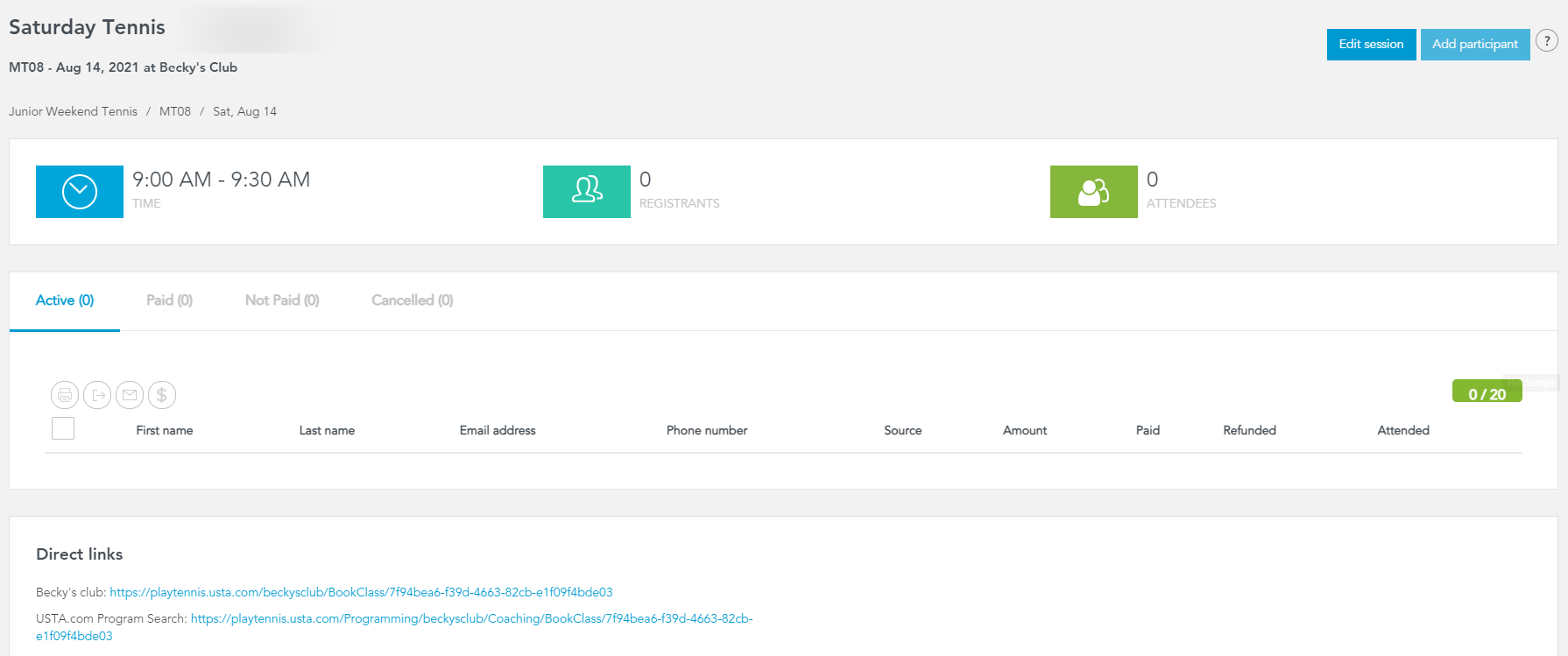 There is also a direct link to the course displayed, this link will take you to the course booking page.