All available 2021 USTA Tournaments are on usta.com. Players are able to search for tournaments using filters to find events by gender, age, level, distance, and more. This article provides steps to help use the new tournament search functionality, for a video format, click here.
To search for a tournament, go to playtennis.usta.com/tournaments. On the Tournaments tab, you may begin your search by choosing from the available options. You will also see a list of recently viewed tournament below the search box.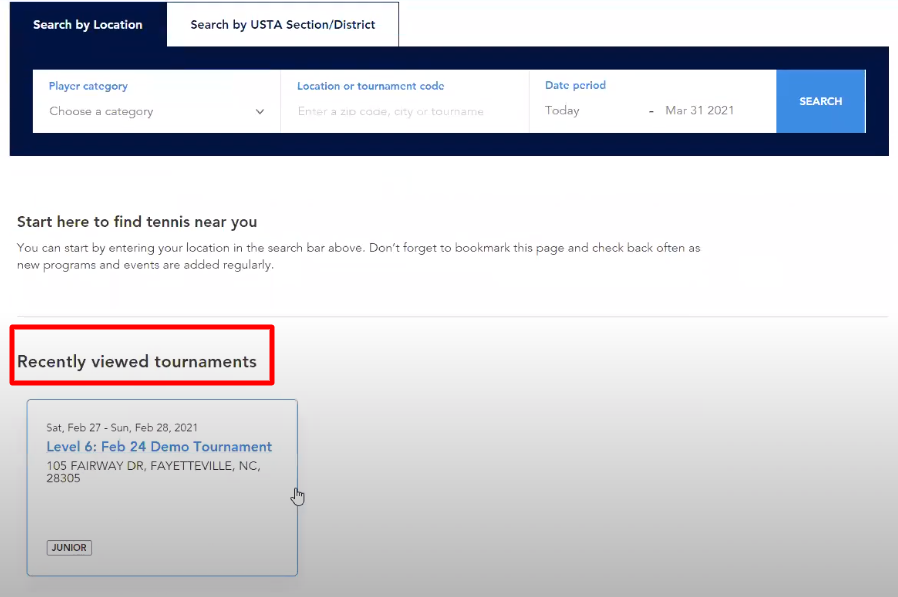 You can now begin your search by selecting one of the tabs:
Search by Location

Search by USTA Section/District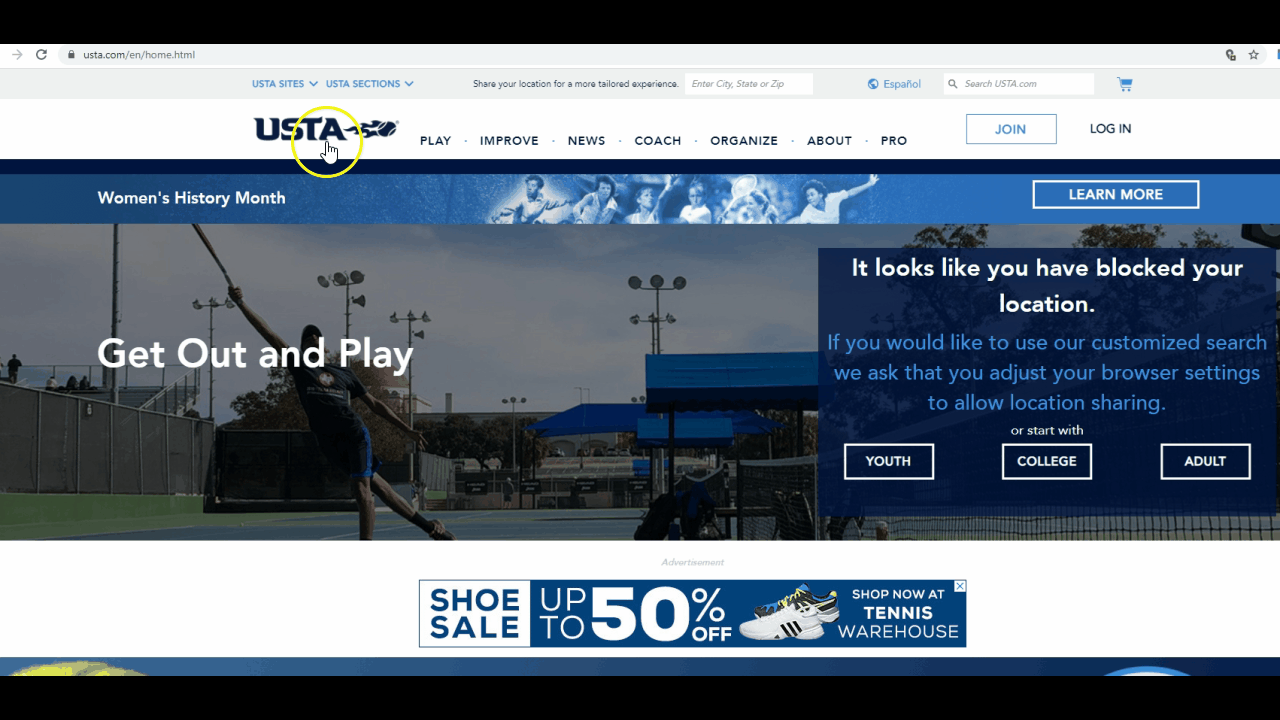 To search by Location you can use the following criteria:
Player category

Location or Tournament ID

Date period (You must enter date period for your search)
To search by USTA Section/District you can use the following criteria:
Player category

Section

District

Date Period

(You must enter date period for your search)
Any applicable search results will display. To help refine the results, you can select from the filters on the left side of the screen as shown below. Results may be filtered by distance, level, gender, and more. All available tournaments that meet the selected criteria will display. You can also sort results by distance or date using the drop down on the right.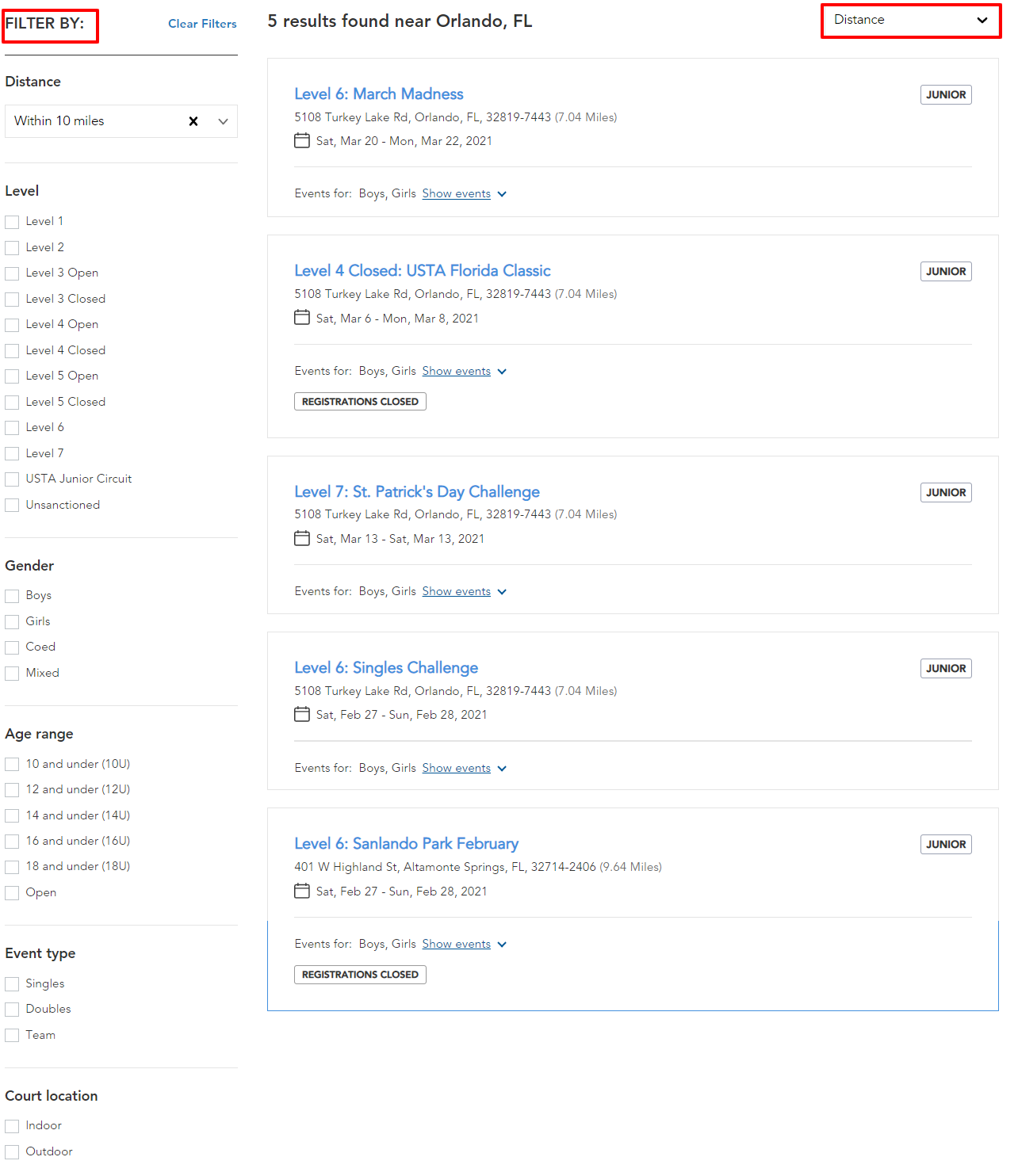 The adjust the distance using the filter on the left side of the screen. It is automatically set to 100 miles, however, you can adjust this by making a selection from the drop-down.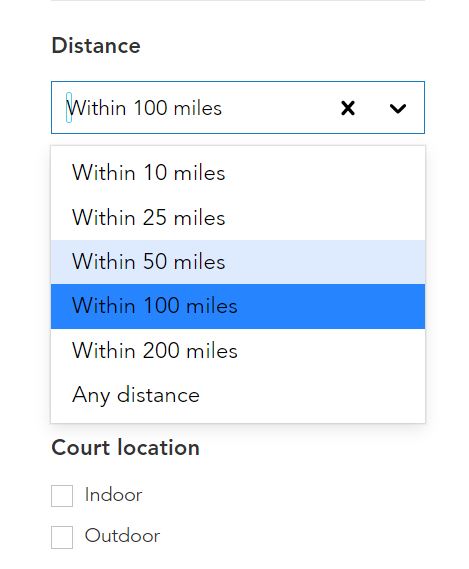 Once you're satisfied with the search results, you can click on a tournament box for further details and tournament director information.
If the tournament registration is listed as closed, you will not be able to register for the tournament.
If there no results that match your search criteria, the message shown below will display. Try to adjust your search filters to expand the criteria. Please note 2021 Tournaments are still in the process of being added and more will appear soon.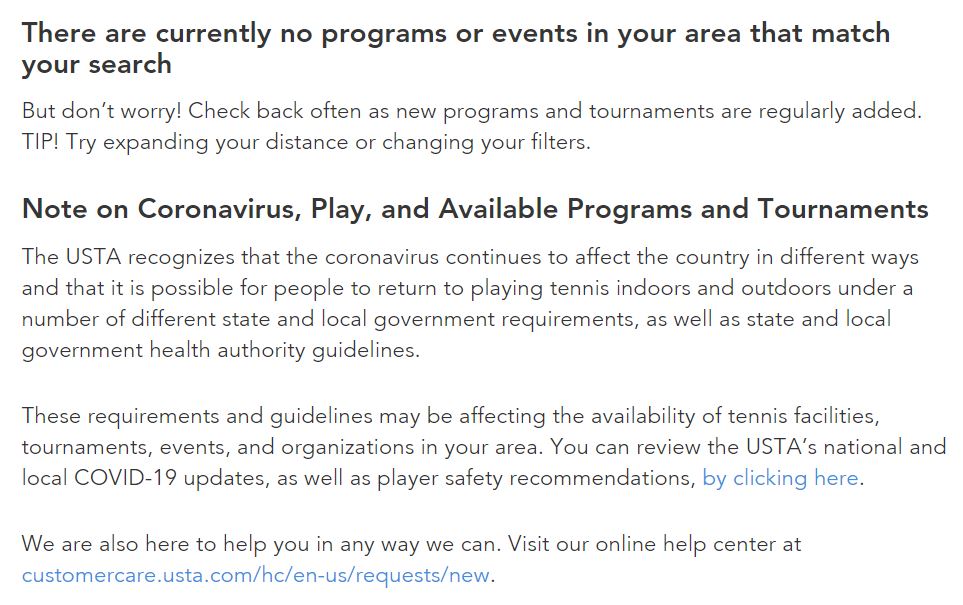 Once you've found the desired tournament, click on it to register.