You can delete a membership if you find someone has joined the incorrect package.
Head to your membership module.

Select the package you wish to delete the member from. Click on anywhere on the bar.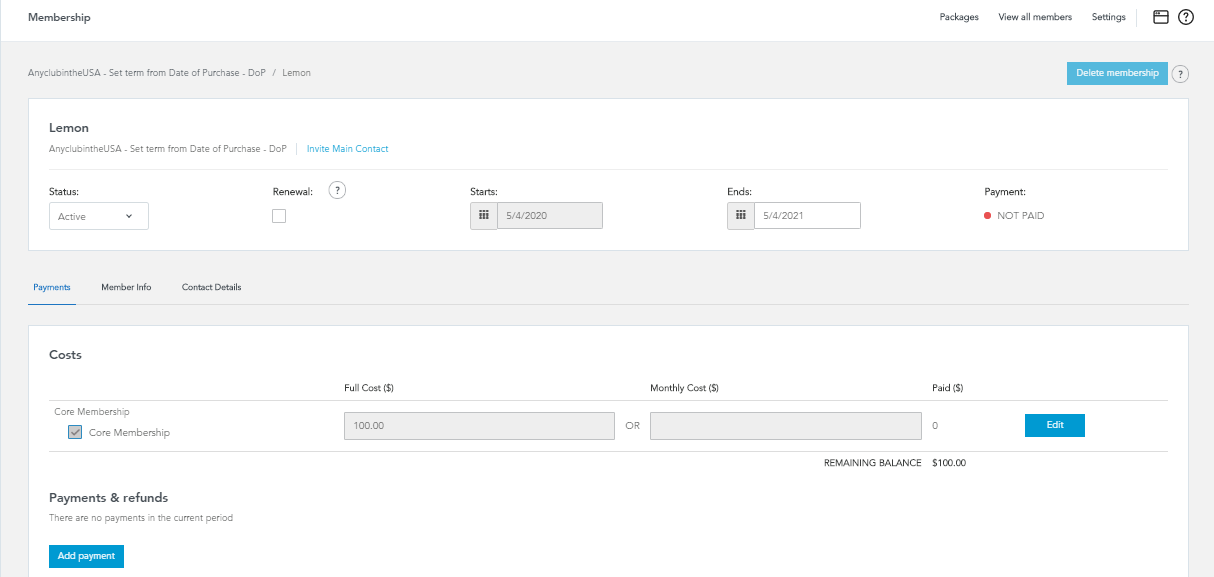 If a payment has been recorded against their record then you will first need to edit the status to 'Cancelled'.
And add payment to mark if you have refunded the member.
The 'Delete membership option' will then appear in the top right corner.
A further message will appear asking you to confirm if you wish to proceed.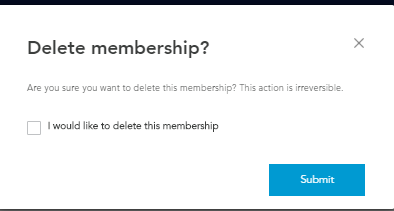 Please note that you can not reverse this action. If done by mistake you will have deleted the membership you will need to recreate a new membership for this person.