Your members will have to register with your venue in order to pay for their membership, make court bookings or pay for a coaching course, for example.
When a member receives an invite, they will be taken through the registration process.
To invite a members to register with your facility, when in the membership module. Select the user(s) that you wish to send an invitation to. Then select the 'Other options' icon and select 'Invite'.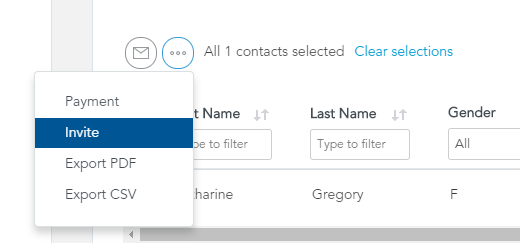 The following overlay will appear: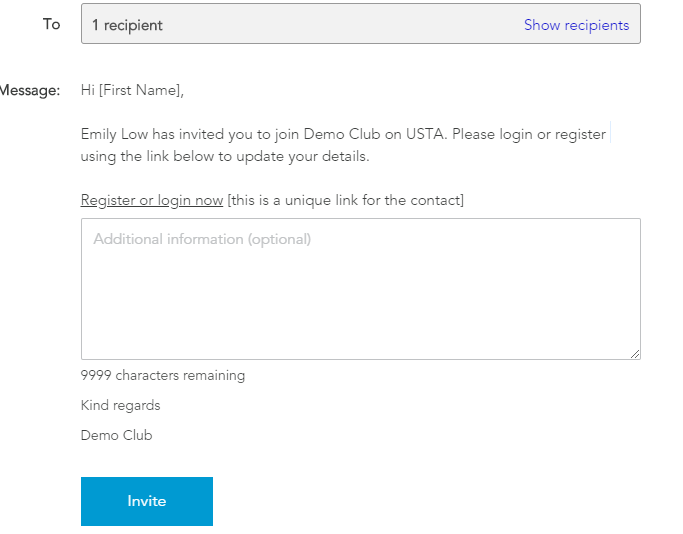 The user will then be able to select the link in the email and create an account with your facility.
Please note, you will not be able to invite junior members to register, the invitation will go to the main contact assigned to their account, therefore once you have selected the members you then need to change the selection from 'Members' to 'Main contacts'

You will not be able to invite members who are apart of a group package from the membership module, you can send them an individual invitation to register from the contacts module.