The tournament application (formally known as sanctioning) process is now available for approved Tournament Directors. Each USTA section will be determining when the tournament application process will be open, and you will be notified once it's available in Serve Tennis. If you have not been invited to the Serve Tennis as a Tournament Director then please contact your Section and/or District USTA staff member to invite you. Contact details are available here: #8: Section/District Contacts
To create a tournament application please follow the below steps:
Step 1: Go to www.usta.com/servetennis.
Step 2: Log in with your USTA account.
Step 3: Click the dropdown arrow next to the avatar/picture in the upper right-hand corner of the screen and select "Admin area."
Step 4: Click on "Tournaments" link (trophy icon).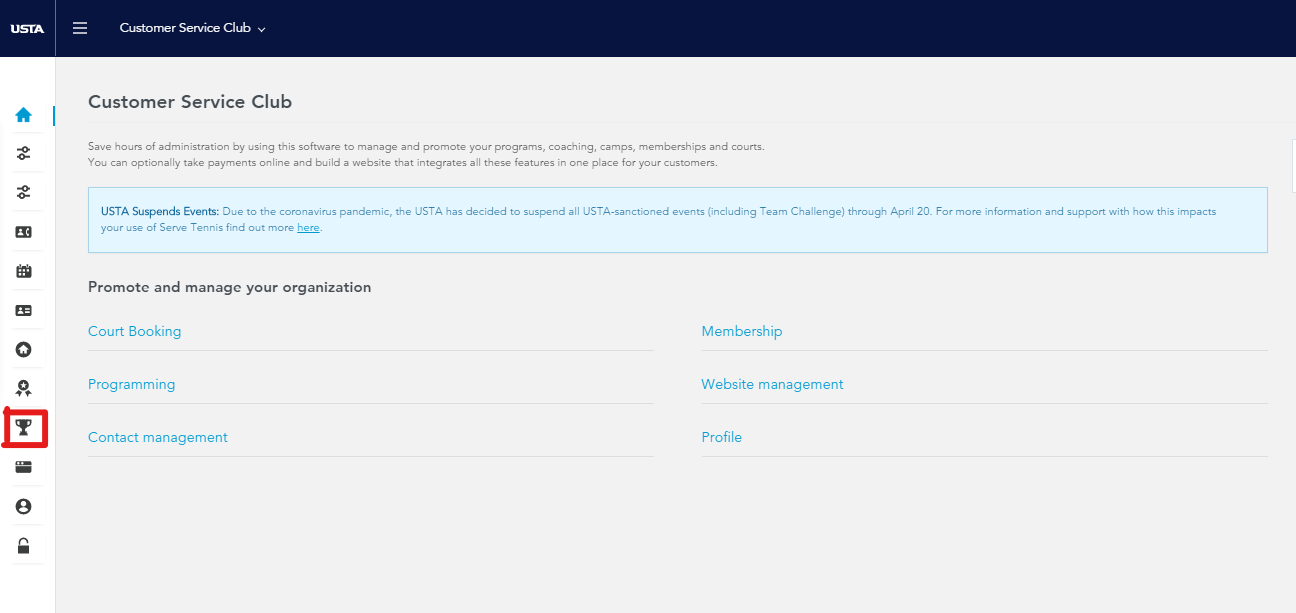 Step 5: If you haven't already, you will need to set up your Stripe account. Details on this are available: Connecting to Stripe in Tournaments Module
Step 6: Click "Add Tournament" button and choose Junior, Adult or Wheelchair category.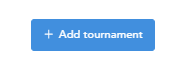 Step 7: You will then choose the tournament type /level you wish to choose. This will also provide informaiton on the tournament application fee for each level.
Step 8: Enter the details of your tournament.
When you "Add Tournament director" in Staff —start typing the name of the TD, if they are already listed as a TD at your venue they will have a green tick by their name.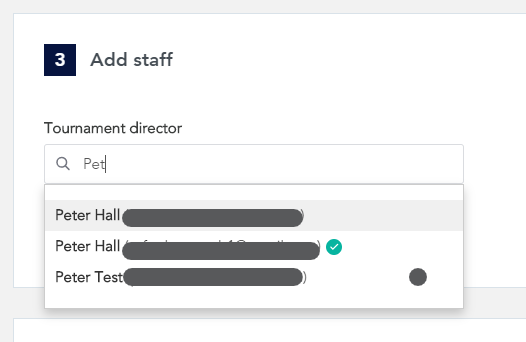 You can also search for an approved tournament director by clicking on Find USTA approved tournament director and an email will be sent to them to invite them to be linked to your Serve Tennis account.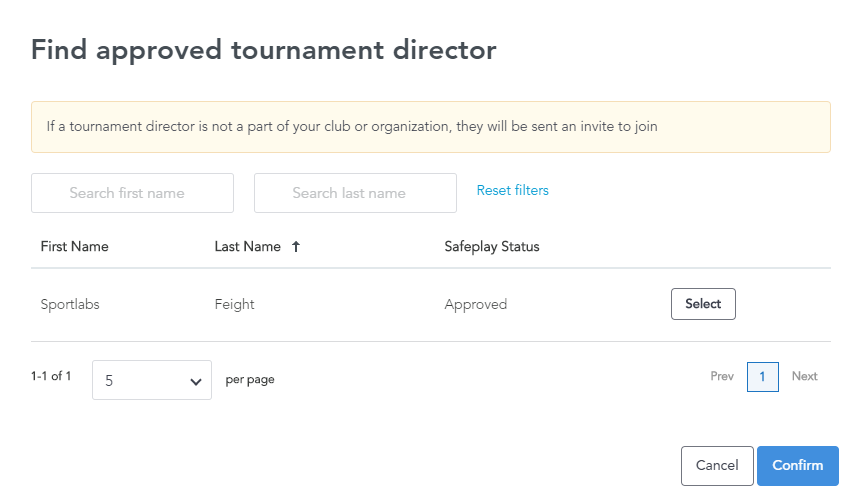 you must choose someone who is Safe Play approved.
Step 9: Review your tournament details.
Step 10: Click "Create tournament" button.
Step 11: Click "Add events" (link or button).
Step 12: Complete [1] Divisions section.
Choose any combination of gender, ages, and singles/doubles.

Click "Add divisions" button.

Click "Continue" button.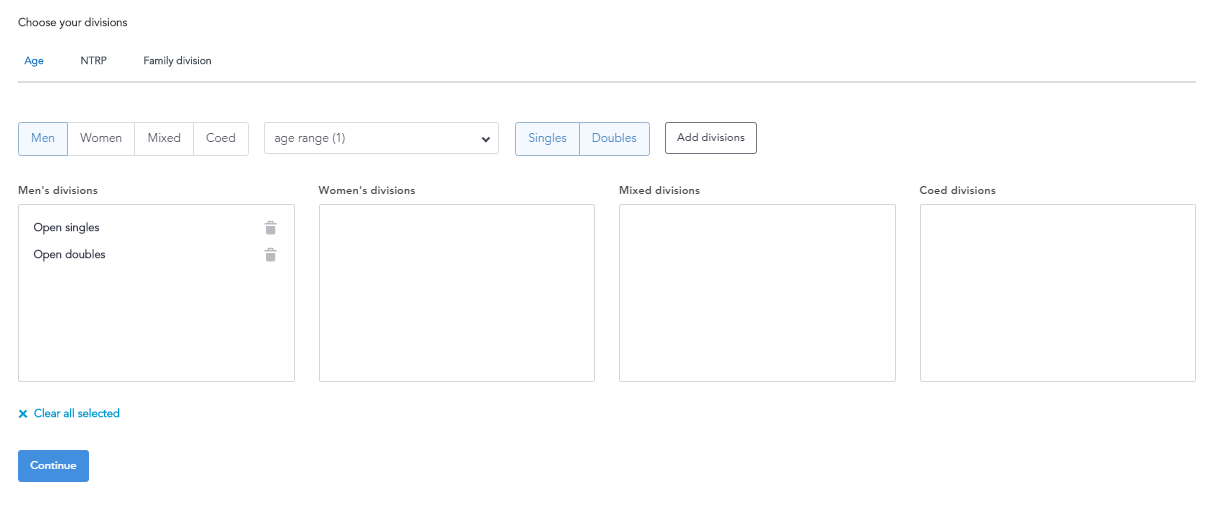 Step 13: Complete [2] Details section.
Step 14: Complete [3] Draws section.
Step 15: Review your event details
Step 16: Click "Add events" button, this is still in the planning stage and you will be able to go back and edit the events whilst still in planning.

Step 17: You will be taken back to the page. Here once ready you will be able to submit for approval. You can see the button on the top right. Please note, once you submit for approval you are unable to edit the tournament application. If you have made a mistake you will need to contact the section/district you have submitted to decline the application and place it back into planning stage.
If you are unable to submit the tournament, the submit button will be greyed out as below. You have not completed your checklist. Click on complete checklist to see what is still outstanding. There are 4 tasks that must be completed before you can submit. Your tournament director must accept the invitation before you can submit.

Step 18: Click "Submit tournament" button in the top right-hand corner.
Click "Submit tournament" button once window pops up

Click "Close" button from Thank you page
Thank you for your interest in hosting a USTA tournament! Your tournament application will be reviewed by a USTA section or district association.