You may come across duplicated contact records in your contact module.
These can be merged into 1 record.
Select the contacts module within your admin area.
You can use the search fields to find the contact you wish to merge.
Place a tick against the 2 records: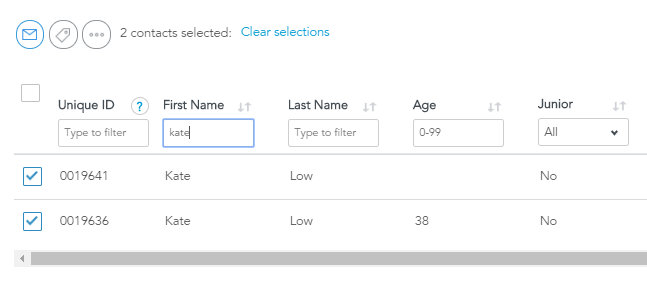 Select the more options icon and you will have the option to 'Merge contacts':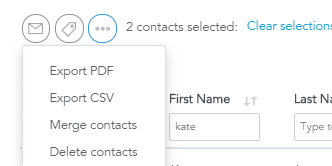 The following overlay will appear: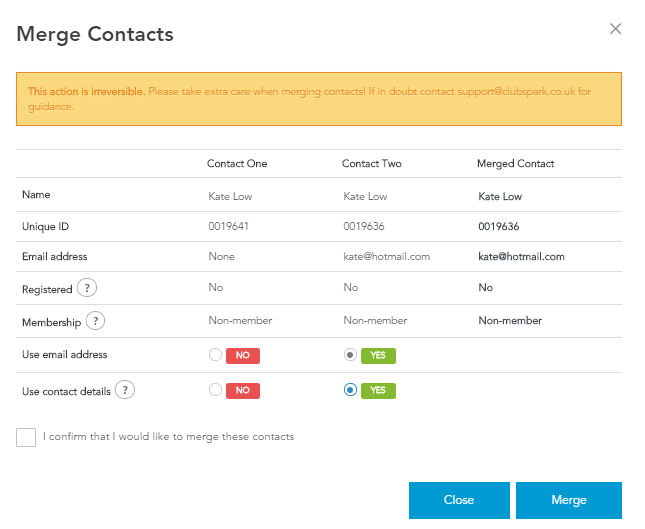 If the contact records have different email addresses and contact details then you need to ensure that you select the correct one to save as this action is irreversible.
Confirm that you would like to merge the contacts by ticking the box and select merge.