If you would like to download all contacts or a group of contacts, you can do this from the Contacts module.
Step 1: Click the Contacts module on the left side.

Step 2: Use filters as needed to show the group you wish to download (i.e. if you want to download a list of all junior contacts, you will filter using the JUNIOR drop down and selecting YES)
Step 3: Select the top tick box to select all players or individually check those desired.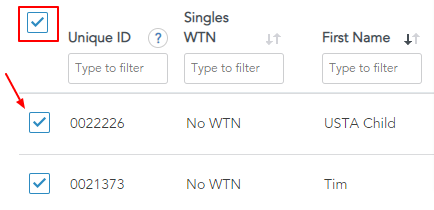 Step 4: Click the three dots above the contact list and select 'Download to PDF or Download to CSV'.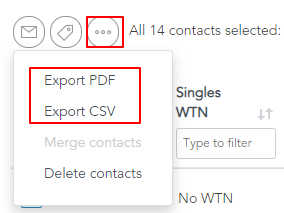 Step 5: Print or save download.