Once Teams are created they will appear on the Alternate list. You will have to move the teams from Alternate list to Main Draw. This functionality is very similar to the individuals events management.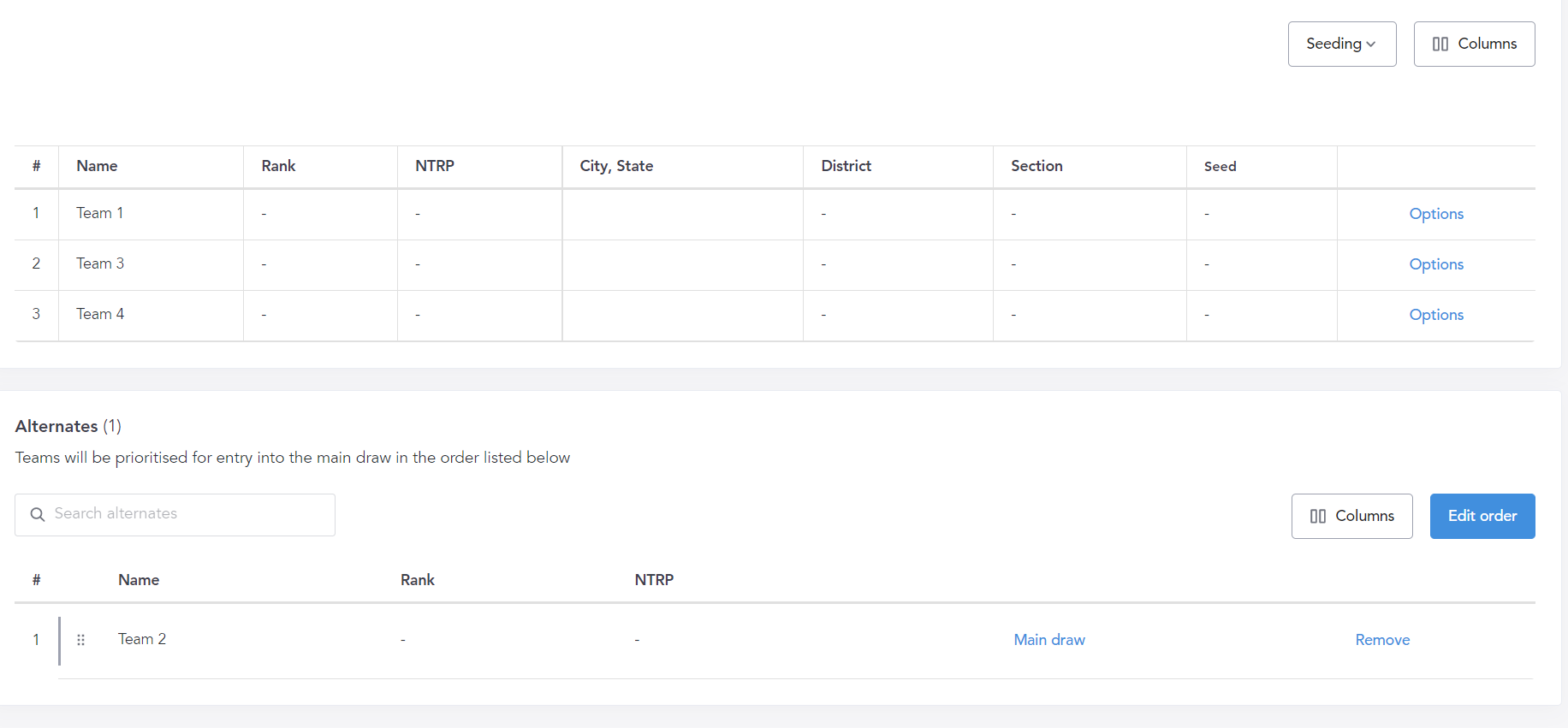 After teams are created and moved to Main Draw, next you can seed the teams if you wish. If you are using the ITF World Tennis Number (WTN) as a seeding tool, please note that Tournament Directors will be able to see the strength of a team using a team average WTN total. The decision to use average instead of cumulative was decided because of the use case of teams having an unequal number of players.

To seed the teams, open the team and then in the entries tab, click on Seeding.



Select Manual seeding - where you can enter the seed numbers yourself. Enter the seeds you wish to and then Save Manual Seeding. You will see the seed numbers populate in the Seed column.

Next you will proceed to make the draws.
In the Events tab click on Draws.
You can edit the name of the Draw if you wish, just type the name in Draw Name
Next: you have the option to use any draw type that is available in the drop down. Note - the options will be different per level / type of tournament.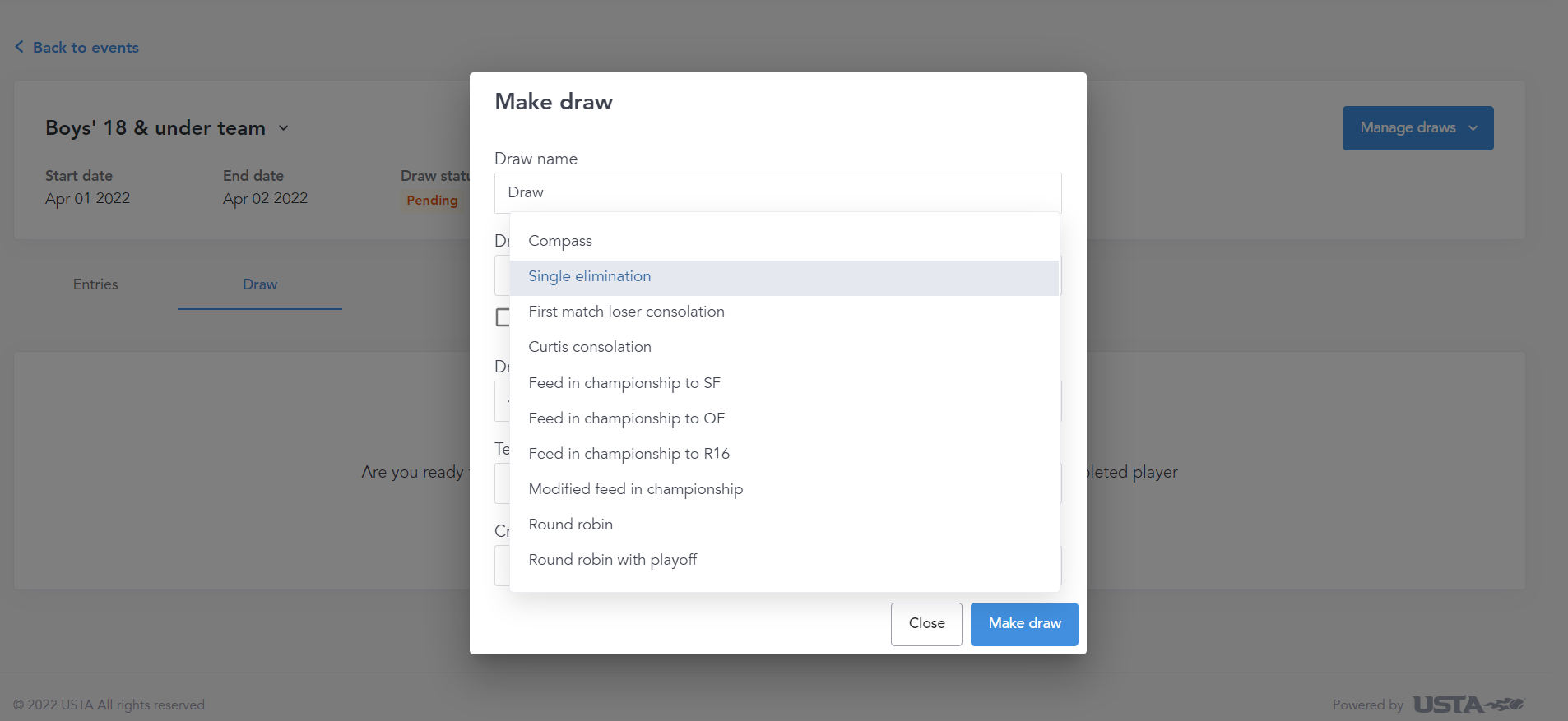 The draw size will be determined by the number of teams in an event. The seeds will automatically pull in from the seeds you have selected. These two area are not editable.

The Team Match Format will have 5 options to chose from:
College Format
Dominant Duo (Same Gender)
Dominant Duo (Mixed Gender)
WTT
Gold Team Challenge
See below snapshot of available Team Match Formats: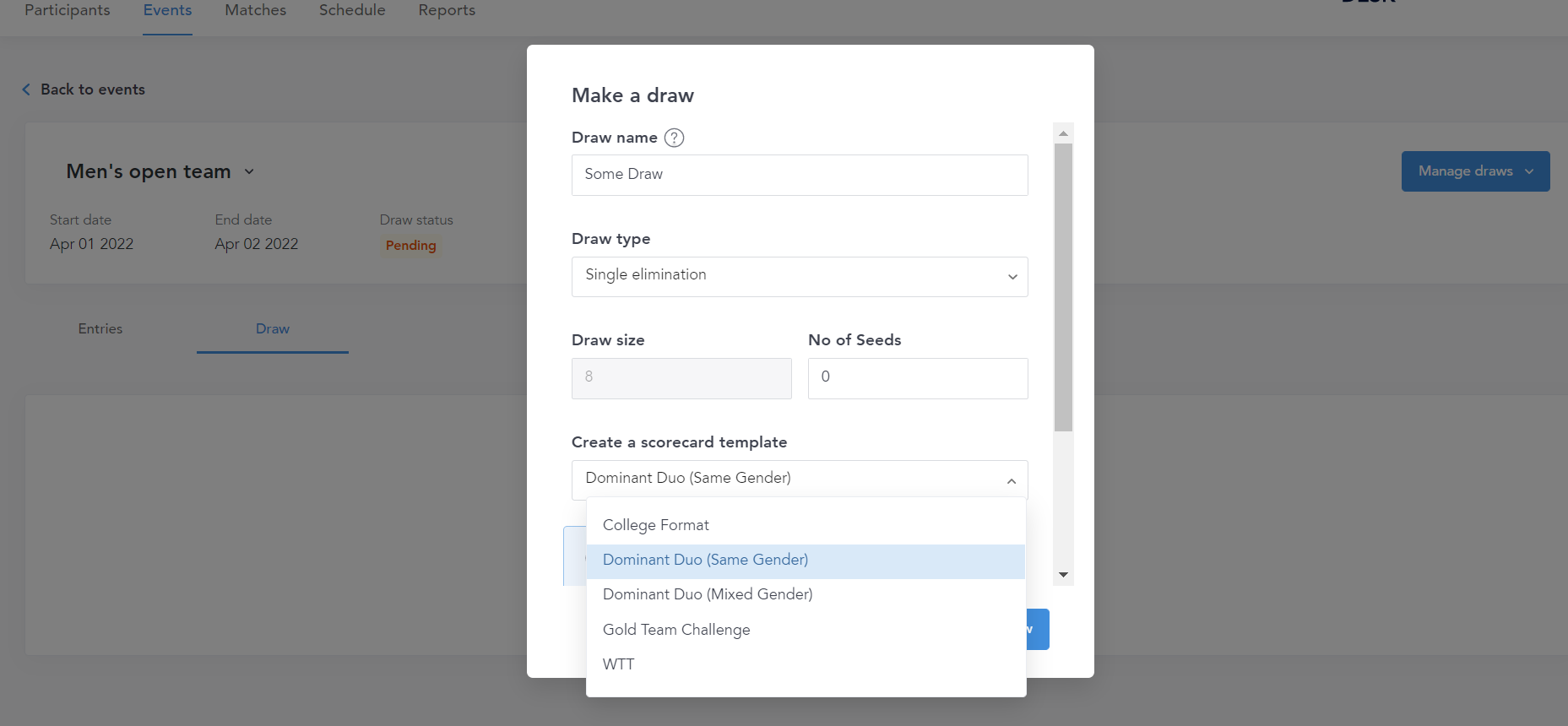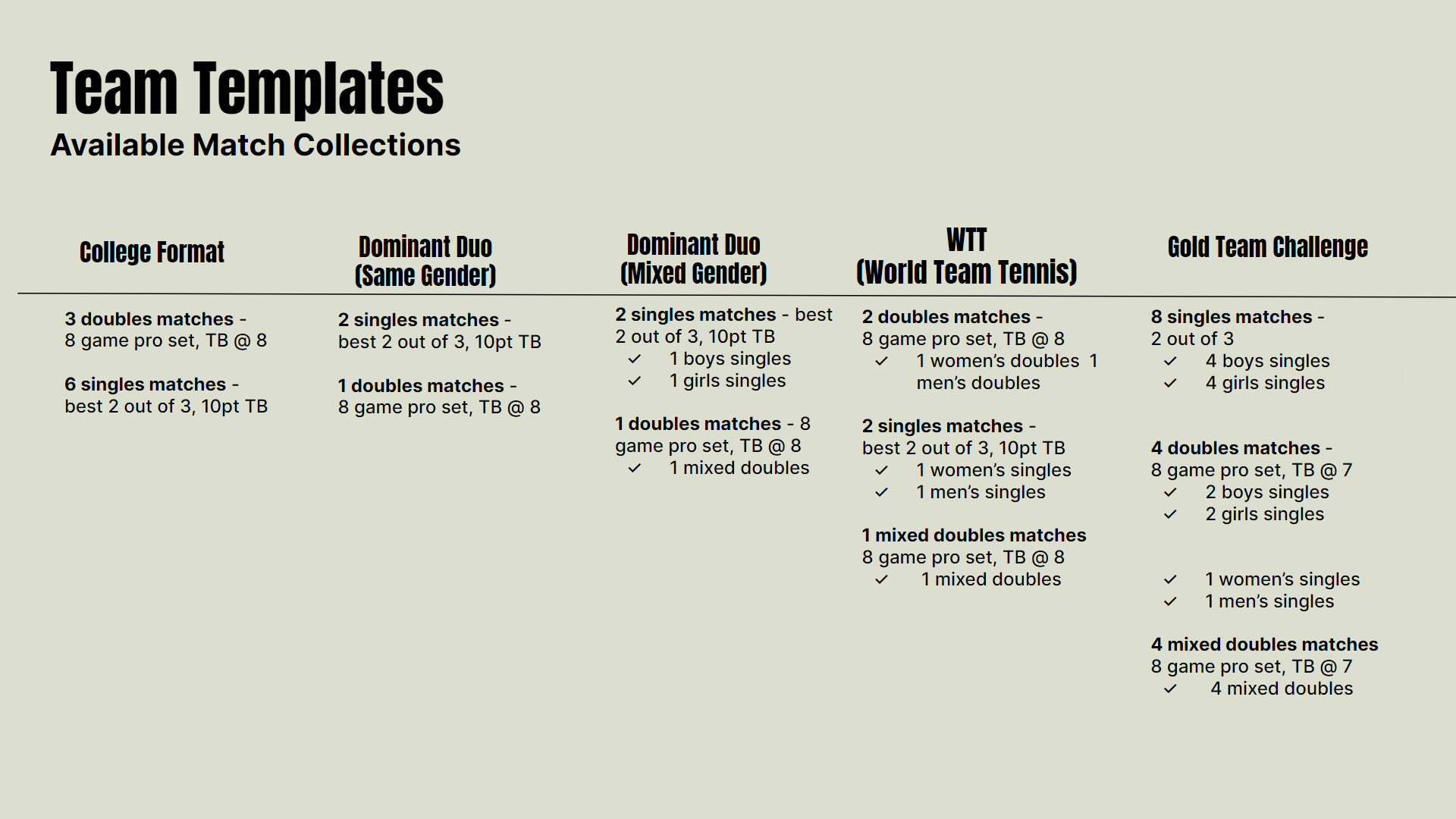 Note you can edit the scorecard if the templates do not fit your needs. Choose the format that fits best for your tournament and edit the scorecard. Creating a Custom Scorecard for Team Tournaments
You can choose to make automated or manual draw. For Team Events we suggest Automated.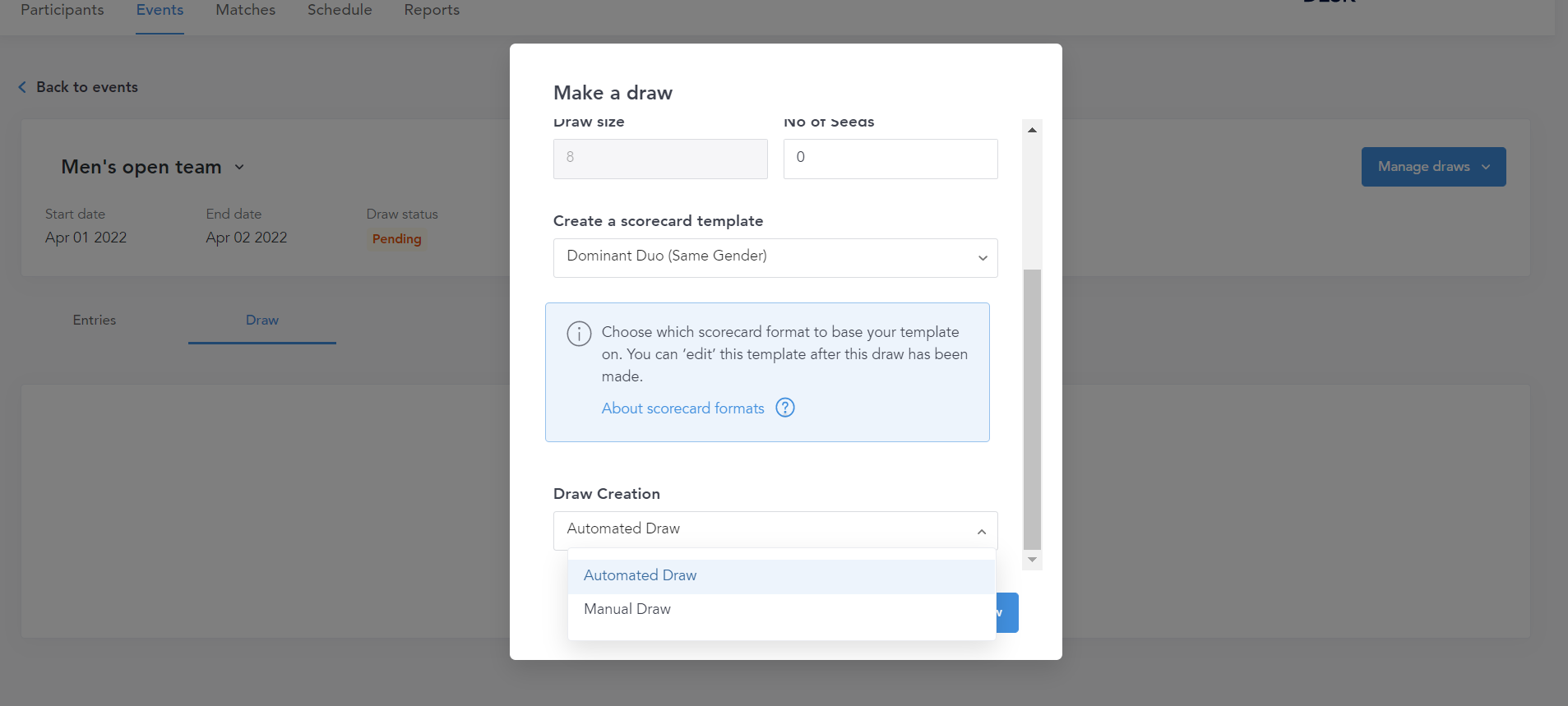 Once you fill in the desired information for the draw, click make draw.